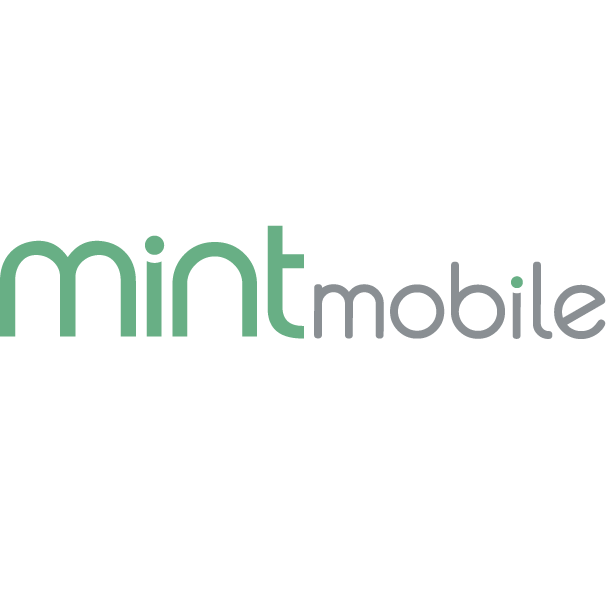 (opens in new tab)
Big savings for one line
Mint Mobile has four different data plans with savings for those willing to buy in bulk. You can buy up to 12 months at once for maximum savings with up to 35GB of high-speed data on the unlimited plan. If you have multiple lines, you can get the 12-month rates, but you only need to pay for three months at a time. 
For
Plenty of data for most people
Multi-month savings
Mint Family makes the top discounts more accessible
Full access to T-Mobile's 5G network
Against
Must buy at least three months
The unlimited plan is slowed at 35GB
Taxes and fees not included
(opens in new tab)
Multi-line savings and premium data
T-Mobile's postpaid plans are more expensive than Mint but they come with more features that to some, will be worth the extra cost. T-Mobile offers more data on its unlimited plans with the option for premium data with Magenta plans. Some T-Mobile plans also come with streaming perks like Netflix on Us
For
Premium data on the top unlimited plans
All plans have full 5G access
Netflix on Us with Magenta plans
Against
Plans are more expensive
Cheaper plans don't include taxes and fees
Mint Mobile uses the T-Mobile network for its coverage so, for the most part, coverage on the two carriers will be very similar. Mint Mobile's plans are unique in that they require customers to sign up for multiple months upfront, but Mint also gives big discounts to those willing to sign up for a longer term. Luckily you can get your first three months for the 12-month rate so you're not stuck for too long if Mint doesn't work out for you.
T-Mobile's plans are more traditional with four unlimited plans with varying amounts of high-speed and premium data. If you need higher priority data and no hard data cap, T-Mobile's magenta plans may be worth the higher prices. T-Mobile's plans also are a lot more affordable when you bring multiple lines.
Mint Mobile vs. T-Mobile: What's the difference?
Mint Mobile uses T-Mobile's vast 5G and LTE network, including mid-band 5G. This means that you'll largely get the same coverage on both carriers, though T-Mobile may have slightly better coverage in rural areas thanks to roaming agreements. Since Mint Mobile is a prepaid carrier, its data isn't as high a priority as postpaid T-Mobile. So if a tower is congested, speeds may fall behind on Mint. That being said, T-Mobile has enough capacity in most areas, especially with 5G, that it may not be a problem.
If you want the highest priority data available as a consumer, T-Mobile's Magenta and Magenta MAX plans come with premium data that's an even higher priority. This will be more important in densely populated areas so your mileage may vary.
Mint Mobile
T-Mobile
Network
T-Mobile
T-Mobile
5G
Yes
Yes
Data
4GB, 10GB, 15GB or Unlimited
Unlimited (at least 50GB of premium data)
Mobile Hotspot
Free (capped at 5GB with the unlimited plan)
Unlimited at 3G speeds with all plans
5GB high-speed with Magenta plan
40GB high-speed with Magenta MAX plan
Talk and Text
Unlimited
Unlimited
One of the biggest differences for the customer is how much you'll pay upfront. While Mint's monthly rates are lower, you need to pay for a least three months at a time. For Mint's best rates, you'll need to pay for the entire year at once. While it works out in the long run, some people won't be comfortable paying so much at once. Luckily, Mint lets you start out with its lowest rates for three months so you can see if the service will be a fit for you.
It's also worth noting that you'll need to pay your Mint Mobile taxes as fees upfront as well so the final price in your cart will be more than what's shown on Mint's website. You will be able to see what you're paying before you make an account though.
T-Mobile's plans are much more traditional, with four main plans and most of the savings coming from multi-line discounts. For example, with its Essentials, Magenta, and Magenta MAX plans, the third line is free. Both Magenta plans also include taxes and fees so they're a better value compared to Essentials than they initially appear.
Mint Mobile vs. T-Mobile: Mint Mobile's plans
Mint Mobile has four data plans starting with a 4GB plan for lighter users. The fact of the matter is many people simply don't need unlimited data if they make use of their Wi-Fi at home. You can check your old bill to get an idea of how much data you normally use. Mint also allows you to use all of your data in a hotspot if you want to share it with a tablet or laptop. All of Mint's plans come with unlimited talk and texting so you need only think about data usage.
Mint's data plans are also available in 10GB and 15GB sizes if you're a heavier user. If 15GB still isn't enough for you, Mint's unlimited plan comes with 35GB of data and 5GB of hotspot data. 
All Mint plans are technically unlimited so if you go over your data amount, you won't be disconnected. As we saw in our Mint Mobile review, data is slowed to about 500kbps after you've used up your data. This is enough for messaging and streaming music but isn't any good for video streaming or social media.
| | 4GB | 10GB | 15GB | Unlimited (35GB) |
| --- | --- | --- | --- | --- |
| 3 months (introductory price) | $15/mo. ($45) | $20/mo. ($60) | $25/mo. ($75) | $30/mo. ($90) |
| 3 months | $25/mo. ($75) | $35/mo. ($105) | $45/mo. ($135) | $40/mo. ($120) |
| 6 months | $20/mo. ($120) | $25/mo. ($150) | $35/mo. ($210) | $35/mo. ($210) |
| 12 months | $15/mo. ($180) | $20/mo. ($240) | $25/mo. ($300) | $30/mo. ($360) |
If you have multiple lines, Mint Mobile has a feature called Mint Family. While you don't get multi-line discounts, Mint Family makes its 12-month rates more palatable with only 3-month renewals required.
One area where Mint Mobile is a bit weak is when it comes to international features. Though you're able to call Mexico and Canada for free, that's about it. You can always add an international roaming balance to your plan through "UpRoam Credit," but if you're someone who travels frequently, this will quickly add up. Mint Mobile charges $0.05 per text message sent, $0.25 per minute for calls, and $0.20 per megabyte in most international countries, though prices are lower in Mexico and Canada at $0.02 per text, $0.06 per minute, and $0.06 per megabyte.
Mint Mobile vs. T-Mobile: T-Mobile's plans
T-Mobile is one of the best wireless carriers in the U.S. and offers four plans starting on the low end with Base Essentials. This plan comes with 20GB of high-speed data which is slowed to 1.5Mbps if you use up your data. There's no hotspot data but you do get unlimited talk and text. The next plan up, Essentials, takes that data up to unlimited with 50GB of premium data. Hotspot data is included at 3G speeds.
The Magenta plan takes the premium data up to 100GB and adds in 5GB of high-speed hotspot data. If you bring two or more lines, you also get SD Netflix included. Magenta MAX upgrades the data to unlimited premium and comes with 40GB of hotspot data. Netflix is included with one line and is upgraded to HD with two or more lines. Both Magenta plans also have taxes and fees included so their pricing is a bit more straightforward.
| | Base Essentials | Essentials | Magenta | Magenta MAX |
| --- | --- | --- | --- | --- |
| Cost (per month) | $45 | $60 | $70 | $85 |
| Unlimited | 20GB (1.5Mbps after) | Unlimited | Unlimited | Unlimited |
| Premium data | N/A | 50GB | 100GB | Unlimited |
| Talk and text | Unlimited | Unlimited | Unlimited | Unlimited |
| Mobile hotspot data | None | Unlimited at 3G speeds | 5GB high-speed (unlimited at 3G speeds) | 40GB high-speed (unlimited at 3G speeds) |
| Taxes and fees | Not Included | Not included | Included | Included |
| Video streaming | SD | SD | SD | Up to 4K UHD |
| Netflix on Us | Not Included | Not included | Included with 2 or more lines | SD for 1 line, HD for 2 or more lines |
| International texting | Mexico and Canada | Included | Included | Included |
One area where T-Mobile really shines over Mint Mobile is when it comes to international benefits. With each plan, you'll get unlimited talk, text, and data in Mexico and Canada, as well as unlimited international texting. If you're on the Magenta or Magenta MAX plan, you'll also have access to data abroad, which is incredibly useful if you like to travel and stay connected without having to hunt for a SIM card in another country. Though your speeds will be much slower than at home, it'll still cost you significantly less than international roaming charges.
There's no denying that T-Mobile's plans are more expensive than what you'll find with Mint Mobile. But on the bright side, your monthly bill drops as you add more lines, thanks to T-Mobile offering the third line of each account free. You'll notice that as soon as you sign up for three or four lines, the total monthly cost becomes much more attractive, making T-Mobile's plans ideal for families. They're also a great choice for those who are willing to pay more for premium data and want to use mobile hotspot data without having to worry about it ever running out.
Mint Mobile vs. T-Mobile: T-Mobile: Which carrier is right for you?
Mint Mobile and T-Mobile both have the same fantastic coverage and mid-band 5G access to T-Mobile's 5G network, making it hard to choose between the two. However, if you're looking for a single line (or two) and want to save some money by paying upfront, then Mint Mobile is worth it as one of the best cheap cell phone plans. You'll still get great service and will have the choice between 4GB, 10GB, 15GB, or unlimited data plans. But the biggest drawback with Mint Mobile is that you won't get the same speed and performance as you would with T-Mobile in congested areas, nor will you get much international use out of your plan.
If you're someone who needs a lot of high-speed data and likes to use hotspot data when Wi-Fi isn't an option, T-Mobile is the better choice. You'll get unlimited talk, text, data, mobile hotspot data, and international features so you can use your phone abroad or text internationally. Though T-Mobile's plans may be too expensive for some, the monthly price does drop significantly when you sign up for three or more lines, making it a much better family plan.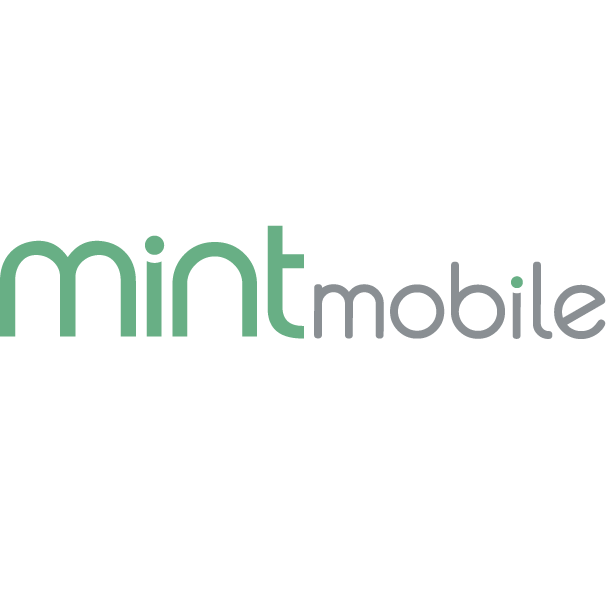 (opens in new tab)
Affordable plans with bulk savings
Mint Mobile gives you a choice between 4GB, 10GB, 15GB, or unlimited data plans when you sign up for three, six, or 12 months at a time. Though you have to pay upfront, you'll get T-Mobile's 5G and 4G LTE coverage at a lower cost and free mobile hotspot data.
(opens in new tab)
Plans perfect for families and the data-hungry
T-Mobile's three core plans have a lot more to offer than a fantastic 4G LTE and 5G network and multi-line discounts. Each plan comes with high-speed premium data and unlimited mobile hotspot data. Some plans even offer a Netflix subscription, HD streaming, and unlimited data while traveling abroad.