Hailey Bieber is set to celebrate four years of marriage with Justin Bieber next month, but the model says they still have a lot of learning and growing to do in their relationship.
The 25-year-old spoke freely about married life in the new issue of Harper's Bazaar, on which she appeared on the cover. 
"I just think life is changing all the time," the model, 25, told the magazine. "Day to day, week to week, year to year. I think a perfect example of that is over the last six months, both of us have gone through very serious health issues."
READ MORE: Sydney woman's mission following terminal cancer diagnosis
"You have to figure out how to deal with this s–t as it comes, you know? There's a reason they say 'for better or for worse'. Like, that's for real!" she said.
"At the end of the day, like, he's my best friend, but it still does take a lot of work to make it work."
READ MORE: This is what you really get when you order a 'large' pizza
The couple both battled health issues this year. In March, Hailey was hospitalised after she suffered a blood clot in her brain. Tests later revealed she had a transient ischemic attack, also known as a mini-stroke.
Doctors later explained to the model that she has a small opening between the two upper chambers of the heart, and that passage allowed the blood clot to travel from her heart to her brain.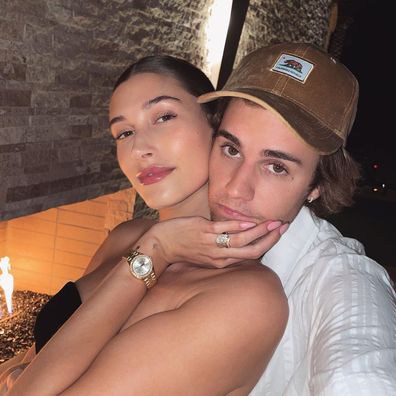 "[It was] definitely the scariest moment of my life," she shared on Instagram at the time.
"The biggest thing I feel is I just feel really relieved that we were able to figure everything out, that we were able to get it closed. That I will be able to just move on from this really scary situation and just live my life."
READ MORE: Single woman shares hilarious dating advice sent to her by her 'tiny Italian landlord'
Meanwhile, in June, 28-year-old Justin was diagnosed with Ramsay Hunt syndrome after he discovered his face was partially paralysed. It was later determined he had the rare virus that affects nerves in the face.
"As you can see, this eye is not blinking. I can't smile on this side of my face. This nostril will not move. So there's full paralysis on the side of my face," he said in an Instagram video at the time.
"It will go back to normal. [It will take] time, and we don't know how much time that's gonna be, but it's gonna be OK. And I have hope, and I trust God, and I trust that this is all for a reason. I'm not sure what that is right now. But in the meantime, I'm gonna rest."
Their health battles have only strengthened them as a couple and helped them learn how to cope when the times get tough. 
"I know eventually when kids come in the picture, that's going to be a whole other season of navigating how to make that work," she said. 
For a daily dose of 9Honey, subscribe to our newsletter here.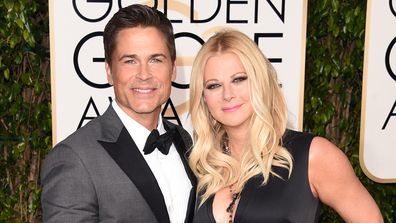 Rob Lowe gushes over wife of 31 years, Sheryl Berkoff