Ellen DeGeneres has marked her fourth wedding anniversary with a playful video montage dedicated to her wife, Aussie actress Portia de Rossi.
The former talk-show host shared footage on Instagram featuring some hilarious photos and clips of them enjoying each other's company over the years. 
"It's good to be loved. It's profound to be understood. I love you, @portiaderossi. Happy 14! ❤️," DeGeneres captioned the Instagram video. Watch above. 
READ MORE: Sydney woman's mission following terminal cancer diagnosis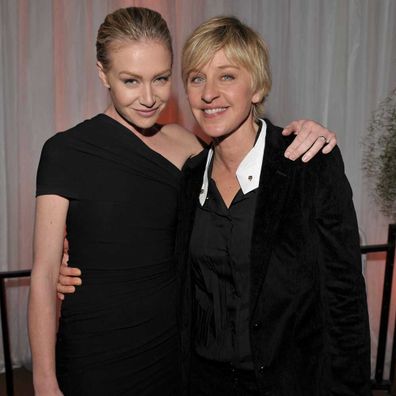 Turns out, these are the same words de Rossi said during their vows in 2008 when they were married in the backyard of their Beverly Hills home in LA, shortly after same-sex marriage was legalised in California. 
"In our vows, she recited a quote – 'It is good to be loved. It is profound to be understood' – and to me, that's everything," the comedian told Good Housekeeping in 2017.
"Portia understands me completely."
READ MORE: This is what you really get when you order a 'large' pizza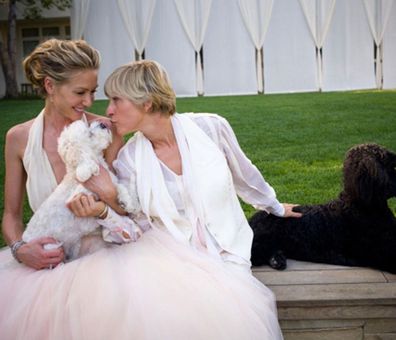 "What 'I love you' really means is 'I understand you,' and she loves me for everything that I am. She supports me and makes me happy."
Among the highlighted moments in the video montage are the pair playfully joking about their height difference and also picking a candy that best described their love life.
READ MORE: Single woman shares hilarious dating advice sent to her by her 'tiny Italian landlord'
"We've grown together as a couple, and we really consider each other and put our relationship first," de Rossi told People magazine last year. "By doing that, you become a lot more solid. I can't imagine spending time with anyone but her."
"We think the same things, say the same things at the same time, finish each other's sandwiches – no, sentences," DeGeneres joked. "We're in a rhythm that's easy."
For a daily dose of 9Honey, subscribe to our newsletter here.